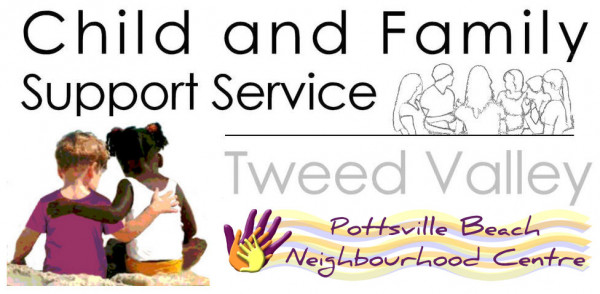 Where & When: Pottsville Beach Neighborhood Centre and outreach locations within the Tweed Shire
Phone Kym on Tuesday to Friday on 0455 911 715 and Belinda on a Friday on 0413 879 279
Or you can call PBNC on 02 6676 4555 or drop in to the centre.
.
Child and Family Support
Child and Family Support Service – Tweed Valley (CFSS-TV) is a targeted early intervention program. It is designed to assist families to overcome parenting and life challenges, so that children have a good start and families have positive wellbeing.
CFSS-TV provides support for parents who don't have much help from their family or friends and are finding parenting difficult. CFSS-TV can help families to get the services they need, before problems become chronic. Joining the CFSS-TV is voluntary – families decide if they want to join the program, and may leave at any time.
For more information, download our flyer or email familysupport@pbnc.org.au 
PBNC also provides the following family services. Click on the links for more information: