Community Hub
Many private practitioners and service network partners share our vibrant Community Hub. PBNC works with its community partners to provide a substantial community of practice for people to have easy access to specialist services, assessments, assistance and support.
Pottsville Counselling
Lisa Pederzolli – Qualified Psychologist and Gestalt Therapist
Need to talk? Low Self Esteem and Self Confidence, Relationships, Grief and Loss, Anxiety and Stress, Domestic Violence, Depression, Sexual Assault, Drugs Alcohol and other Addictions.

Fridays.  Access from Reception at the Pottsville Beach Neighbourhood Centre. 
For appointments, please call Lisa on 0433 814 731
* Bulk Billing service available (conditions apply)
Kate Davis – Counselling (Registered Mental Health Practitioner)
Kate Davis has over 15 years experience as a counsellor, working in both community and government sectors as a child and youth worker and a sexual assault service. Kate has been operating her private practice as a mental health accredited social worker for four years. Kate's areas of interest are complex family situations, domestic and family violence, and providing advocacy and counselling to adult survivors of child abuse and victims of crime.
Email: K8Davis@outlook.com
Phone: 0412 821 263
Michael Barton – Psychologist
"When I was studying psychology, a subject I found fascinating was self-focused attention, a mental state where our limited reserves of attention are devoted to our psychological selves or self identities rather than to other people or the world outside of ourselves. Self-focused attention is associated with every kind of negative mental experience. A recent study found that major depressive episodes in teens increased 50% between 2011 and 2015, a time that coincided with the rise of the smartphone, social media and the unrealistic comparisons it can cause, often resulting in negative self-judgements, feelings of uselessness, and naturally, a rise in self-focused attention. A major focus of my psychology is therefore in establishing skills that can allow us to direct attention from the self and towards the other, from internally generated information, to externally generated information, to the world, to the things that give us a sense of connection, discovery, learning, and happiness.
So I feel at home working at the Pottsville Beach Neighbourhood Centre, surrounded by those who are not self-focused, but rather, are engaged with others, on community, on knowledge. I am joyous at the caring people I meet, and the eruptions of laughter that occur as I go about my working day."
Email: michaelbartonpsych@hotmail.com  
Phone: 0468 926 098 
First Stop Child Assessment
If a child or young person is having difficulties at home or at school there is always a reason. All behaviour depends on the brain and every child's brain is different. We need to understand each child within their family and their culture so that we can support their learning, both academic and social skills.
Dr Meg Perkins is a Registered Psychologist with thirty years experience in psychological assessment and in the management of child behaviour. She is particularly interested in autism and fetal alcohol spectrum disorders.
Text 0417 614 135 or Email mperkinsnsw@gmail.com for appointments on Thursday mornings.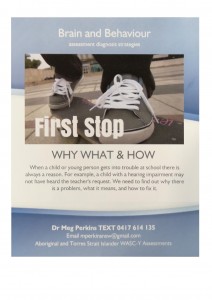 Northern Rivers Community Legal Centre
The Northern Rivers Community Legal Centre provides free legal advice, information and referral for people in the Northern Rivers. We aim to improve access to legal services for the following groups: women, welfare recipients, people with disabilities, gay and lesbian people, Aboriginal people, those from non-English speaking backgrounds, youth and older people.
A solicitor from the Northern Rivers Community Legal Centre will be available for free legal advice on a range of legal matters on the 4th Wednesday of each month 9:00 am- 1:00 pm at the Pottsville Beach Neighbourhood Centre
To make a booking, please phone the
Northern Rivers Legal Centre on 02 6621 1000
Our community hub partners may be contacted directly:
Community Pantry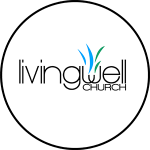 Livingwell Communicare is the care arm of Livingwell Church. The food pantry is operational every Wednesday morning from 9am to 11.30am at the Coral Bay room at PBNC.
The pantry supplies groceries at only a service charge to families experiencing hardship. A concession card is needed to access the services of the pantry.
For more information, visit http://livingwellchurch.org.au/home/community-pantry/
Medicare Bulk Billing Information
Anxiety, depression, sleeping problems, anger may be due to anxiety or depression.
Ask your doctor for a long appointment, talk to her or him about anxiety, depression, sleeping problems, drugs, alcohol, worrying etc.
If you have a 2710 GP Mental Health Care Plan, Medicare will fund 10 sessions per year, with a registered psychologist.
You can also seek a 'Better Access Referral' from your GP.
Financial Counselling
Lismore & District Financial Counselling Outreach Service (at Pottsville) provides free, confidential financial counselling.
All of our financial counsellors are based in our local community and provide high quality, professional, confidential and free accredited financial counselling to people experiencing severe financial difficulties due to their personal debt issues.
For more information, visit:
http://www.financialcounselling.org.au/
For appointments call 02 6622 2171 or email simone@financialcounselling.org.au 
Other Services
Family Services Australia

– Disability Employment Services. Phone: 

0408 305 885
OCTEC – Disability Employment Services. Phone: 07 5601 0218
Alcoholics Anonymous – Phone: 1300 222 222 Website: aa.org.au
Consortium of Neighbourhood Centres (CONC) Staying Home, Leaving Violence – outreach appointments
CONC Regional Food Recovery Program –

Providing nutritious

meals from rescued food, distributed via our Assisted Referral and Material Aid (ARMA) service

Audika –

Hearing healthcare clinic outreach

Southern Cross School of Distance Education

– flexible learning and quality individualised education for high school students

Tweed Coast Tutoring

– Specialising in maths and english tutoring for students in year 6-12

University of the 3rd Age

– Tweed Coast activities' base
For further information on any of these services, please call PBNC on 02 6676 4555