PBNC is a busy and socially inclusive centre which operates within a multipurpose complex (located next to the Pottsville HealthOne Centre – an integrated community health centre/medical centre) servicing residents on the NSW Tweed Coast, and neighbouring areas. It has numerous buildings, services, programs, and events which are managed for community benefit. It has robust infrastructure but no recurrent funding. It has a proven record in forging and maintaining partnerships to address disadvantage.
PBNC's vision is to maintain and support a community that is strong, inclusive and connected. Its mission includes developing and maintaining partnerships to provide services and supports based on identified need to improve the quality of life of its community. PBNC has a priority focus on the needs of those who are socially, economically and geographically disadvantaged. PBNC has a robust system of management across the entire organisation and is well known for its community work and positive results.
PBNC is able provide a multitude of community capacity building opportunities,and achieve outstanding results in doing so, through a key partnership with Tweed Shire Council."
Below is a video of the official opening of the main administration building in 2012.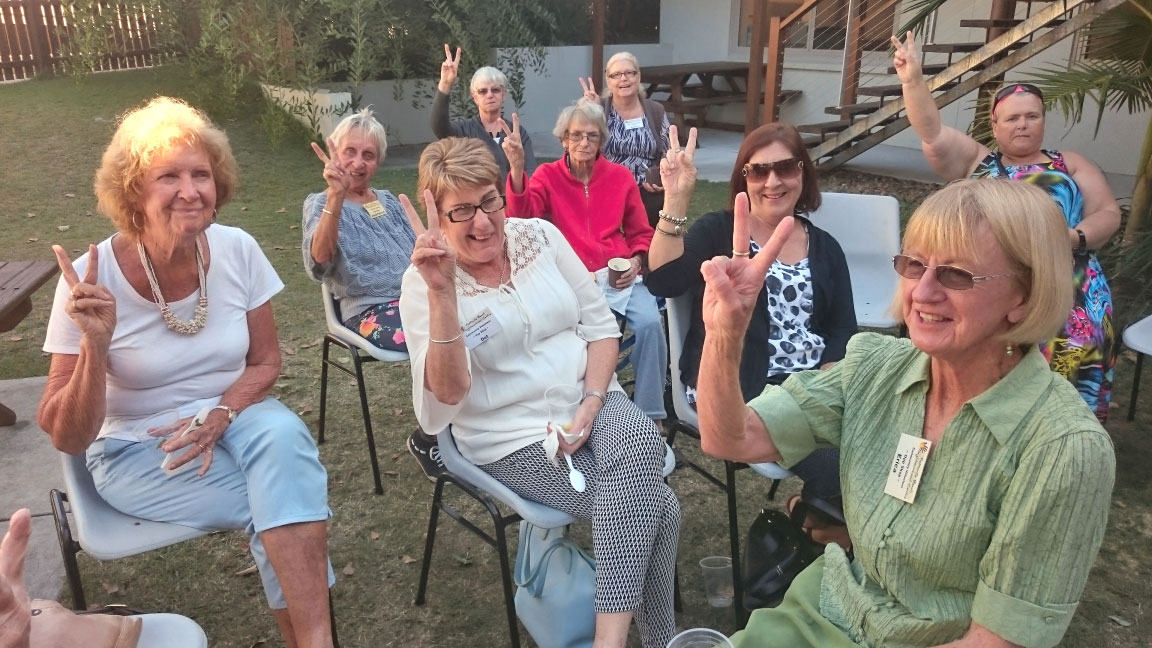 Who we work with
Positive results for Tweed Coast communities have been enabled through strong partnerships with key departments, agencies and community alliances, including:
Tweed Shire Council

C'th Services Australia – National and local offices

NSW Dept of Community and Justice

Consortium of Neighbourhood Centres – Far North Coast (CONC)

Local Community Services Association

Good Things Foundation

Tweed Tech

Tweed Coast Psychology and Educational Programs

Closing the Prison Gap Group

Angie McColl Counselling and Supervision

Nortec Ltd

Co-operative Legal Services Delivery Group

Tweed Domestic Violence Integrated Response Committee

Tweed Goori Interagency Network

Tweed Shire Youth Services' Network

Pottsville Refugee Support Group

Kinship Festival Committee

Reliable Education and Reliable Income

Top Rank Designs

St Andrews Presbyterian Church – Murwillumbah

Pottsville Community Preschool

Pottsville Beach Public School

Murwillumbah Primary School

St Ambrose Primary School

Gumnuts Early Learning Centre and Preschool

Boomerang Bags Head Office

St Vincent de Paul

The Clothing Recycling Centre

Tweed Coast Protective Services

Probus Club of Tweed Coast

Cabarita Beach and Pottsville Beach Lions Club

Cabarita Youth Service

Pottsville and District Men's Shed

National Reading Writing Hotline

Training Ideas

Pottsville Hall Committee

Pottsville Community Association

Pottsville Neighbourhood Watch

Share the Dignity

YWCA Communities for Children

Numerous community service providers within our local and regional service networks

Numerous private providers delivering community training, health and wellbeing activities

Numerous private vendors, special interest and entertainment entities through PBNC's community arts, crafts and produce markets
Sustainability
Click here to read an article about PBNC's sustainability practices. Visit our sustainability page for more information about our programs and how to get involved.
Lew's Sustainability Coaching – People can see Lew to assist them in reviewing their utilities, telecommunications and other living expenses, to find ways to save money and live more sustainably. Appointments can be made (usually on a Wednesday) by contacting the centre.  
Association Membership
Association membership is a tangible measurement of community support.
PBNC relies heavily on community support. This support may come in various ways: donations to the Opp Shop, volunteering, participating in programs, joining our Association etc.  By becoming a member of the Association you are showing that you are committed to PBNC's vision, mission and objectives to bring about improvements to people's lives.
To join our association please fill out the Membership Application by clicking the button below, then return it to our front desk.